It's Time to Bring in the Rain!!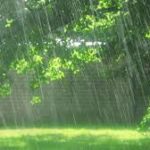 Okay EVERYONE – for those of you who believe (and know) that our thoughts, intentions, focused energy, and/or prayers can make a difference – IT'S TIME TO START BRINGING RAIN TO THE WESTERN STATES AGAIN!! It's worked every time we've done this before – so let's gather everyone together (energetically) and focus our visions and energy to do this. It's too hot and dry here! Let's bring in the rain!!
We are beautiful and loving creators – so let's use our positive thoughts and powerful energy for good and help the earth become green and lush again – especially the West Coast.
The good news is El Nino is right off the coast – so it should be easier to manifest rain. it's time to bring that onto land!!! We're not working against the mass consciousness this time. People have heard we have a 90% chance of El Nino bringing rain this year. It's time to bring it in now!! Are you with us? We can do this.
We can start calling in the rain in waves – so each wave or storm has time to sink into the ground before another wave comes in. That way we can avoid major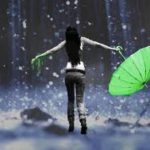 mudslides and floods. But let's start the rain coming here now!! More rain is better than not enough – so don't be afraid to bring too much rain. The earth knows what to do with it. We need to fill up the reservoirs. We need drinking water.
If you're on board with us again – let's envision rain, post pictures, spread the vision via FB, Twitter, Instagram, email, and any other way you can do it!! When "two or more are gathered together…"  Miracles and magic can happen! Are you with us? Let's start on it now! Focus! Envision! Thank you. Much love and appreciation to you!