Introducing Aura Colors!

Join Today – Just Choose Your Membership!
Premium, 1 Month
$6.95 per Month.
$6.95

($6.95 per month)

Full Access To Radio Show Archives
Member Discounts On Products & Courses
Members Only E-mails from Pam
First Notice for Workshops and Retreats

PLUS! Get This Exclusive Bonus!
Premium, 3 months
$17.85 every 3 Months.
$17.85

($5.95 per month)

Full Access To Radio Show Archives
Member Discounts On Products & Courses
Members Only E-mails from Pam
First Notice for Workshops and Retreats

PLUS! Get This Exclusive Bonus!
Premium, 6 months
$29.70 every 6 Months.
$29.70

($4.95 per month)

Full Access To Radio Show Archives
Member Discounts On Products & Courses
Members Only E-mails from Pam
First Notice for Workshops and Retreats

PLUS! Get This Exclusive Bonus!
Are you ready for life to be easier and more fulfilling?
Do you sense there is something more to life than what you're experiencing?
Have you reached a crossroad in your life?
Are you struggling to find your life purpose, loving partner, or best direction?
Do you feel you have something wonderful to offer the world but you can't seem to find a way to accomplish it?
I'm very excited to introduce you to AuraColors! We have unique information and valuable resources to help you create your best and most fulfilling life. We begin with understanding what your AURA COLORS reveal about you and then move on to exploring and experiencing HIGHER CONSCIOUSNESS – telepathy, psychic abilities, mind influencing matter, energy fields, parallel universes, other (past) lives, and more…
We have answers and solutions for you. You can discover insights into your authentic self, your best life direction, your relationships and more. You will also receive helpful, practical guidance from a huge number of world-renowned experts on how to fulfill your dreams – all here on AuraColors!
Begin Your New & More Amazing Life Right Now!
First…
What Does Your Aura Have to Do With Creating A Better Life?
Why Are Your Aura Colors Important & How Are They Influencing You?
Your Personal Aura Colors Provide Important Keys to Your
Happiness, Relationships, Wealth, Health, & Fulfillment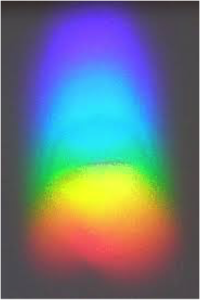 There are many different paths to self-discovery and self-actualization. One of the most interesting & unique paths is discovering what is revealed in your personal energy field, your aura. Valuable information about you and your life is revealed in the different colors in your aura. They hold powerful clues to personal information that can help you navigate your life journey.
You've been carrying around the keys to who you are and your best ways to accomplish your dreams – your entire life. You're radiating out your own personal energy and broadcasting who you are all the time. This also explains why you've felt instantly drawn to some people and not others. You're feeling their energy, their aura, and what it reveals about them.
Join Pam as She Reveals How
Your Personal Aura Colors Can Help You
Attract love and joy into your life
Develop happy relationships
Create wealth and success
Know your most fulfilling career and lifestyle
Understand the specific methods that will keep you healthy
Learn effective ways to change unwanted behaviors and attitudes
Discover personal steps that can lead you to your full potential
Determine your best places to live
and much more…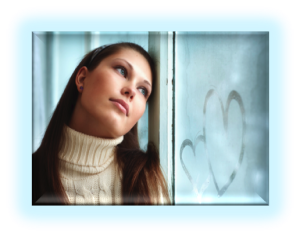 What's great about learning about your aura colors is that it's fun and easy! No need to struggle or work hard to know what to do. Your key answers are right there – in living color. Your aura colors tell you about you and what you can do to live a wonderful life.
Once you know your true colors, you'll understand your life purpose and your best life path. You'll also live a happier, more fulfilled life, which can lead to more love, greater wealth, personal success and radiant health.
If you've been on a life-long quest to develop more self-awareness, spiritual consciousness, and self-empowerment so you can reach a higher level of happiness and inner peace, the best way to achieve this is first to…
"Know thyself"
Great spiritual teachers and philosophers throughout history have emphasized the importance of knowing thyself.
Discover How Your Aura Colors Can Help You Know Yourself & Then Explore Higher Consciousness With Us – Telepathy, Quantum Physics, Stepping Outside of Time, Parallel Universes, Mind Influencing Matter, Other (Past) Lives, and More…
Gain Valuable and Extraordinary Insights Into Yourself & Your Life

Begin your journey by discovering what your aura colors reveal about you – your personality, life purpose, relationships, best careers, happiness, success, family, health and more. Then discover how to live your authentic self.

Hear Advice and Wisdom from Many of the World's Leading Experts

You don't have to travel your path alone or figure everything out by yourself. We have assembled a great number of successful, world-renowned teachers and leaders in the fields of self-empowerment, spirituality, consciousness, relationships, wealth & success, quantum physics, health and mind-body connection, and much more to offer you guidance and insight in every area of your life. These amazing speakers generously share their experience and wisdom to help you reach greater heights in your life.

Receive Advanced Information & Guidance from World-renowned Intuitive Pamala Oslie

If you're an adventurous soul and desire to explore even higher, more provocative, life-changing concepts, Pam has also created other powerful and cutting-edge resources for you that can dramatically change your life. For example, discover how telepathy is becoming part of our lives, how to radically change your life by using parallel universes, how to develop your natural ability to affect matter, how to see energy fields, and much more. These topics are for those souls who are excited to explore beyond the currently accepted boundaries. Pam speaks from experience when she tells you the new principles revealed in quantum physics – actually work! She is a living example of what is possible and wants to share ways for you to discover and activate your own greater abilities too.

Access a Variety of Resources to Help You on Your Journey

Explore the many Courses, Radio Shows, Videos, Written Information, Guided Meditations, and more. Each is designed to support you creating your best life experiences.
What People Are Saying
"I Am Completely Blown Away! "
"I signed up for your amazing site and filled out your questionnaire. I am completely blown away by the questions and accuracy of the videos and results. I am a Yellow/Violet and I feel like someone reached into my soul and understood who I was for the first time ever. I've never felt so 'gotten' in all my life!" Tana
"Amazing Insights!"
"Pamala is a great teacher and is a truly gifted psychic. I took several classes that Pamala taught on developing intuition and psychic ability. I was amazed by the insights I had by using the tools she taught in just one class!" Julie Seidell
"A Treasure With A Beautiful Heart "
"I am an avid fan of Pamala and I admire the wisdom and insight she brings to her work through Aura Colors. It has been my pleasure to interview Pamala about her work on my radio show and she is always an interesting and very personable guest. My listeners love her. Pamala is a treasure with a beautiful heart." Alison Baughman
"Clear and Helpful Guidance"
"I have consulted with Pamala Oslie many times over the past several years and have consistently been amazed by her accuracy and insightfulness! She is able to go right to the source of an issue and offer you clear and helpful guidance as to how to shift and transform it. The interactions I've had with Pamala have greatly assisted my personal growth and healing process. As I've said to my friends, a consultation with Pamala is like several therapy sessions wrapped into one!" Sabrina Geshay
"Aura Colors Can Profoundly Impact People "
"I'm amazed at Pamala's accuracy and insightfulness. The information she has on the aura colors can profoundly impact people – and I've seen it happen." Anthony Edwards, Golden Globe Award-winning actor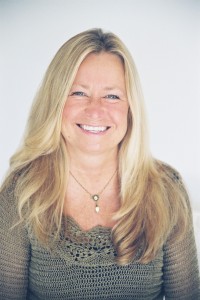 A Special Message to You From Pam
My mission is to provide valuable information and very specific insights to you so you can live a happier, healthier, and more fulfilling life. Everything I offer is designed to help you discover who you really are, to achieve self-acceptance and self-empowerment, and to help you discover and align with your best personal methods to achieve love, success and happiness!
I intend to make your exploration into AuraColors fun, interesting, and transformational. I've created a lot of different resources that reveal very specific ways you personally can create an amazing life.
Discover how to live true to yourself. Discover how to use your own authentic and natural abilities to create your best life. My desire is to see YOU living a happy, healthy, and fulfilling life – and to see ALL of us living at higher levels and reaching our true potential.
I hope to connect with you inside localhost/auracolors soon!
With great joy,
Pam Oslie
Founder of Auracolors.com
Want to Know More?
As a Member, you'll be able to enjoy hundreds of exclusive, commercial-free interviews conducted by Pam over many years on her radio show.
Hear the latest research and information from such visionaries as
Don Miguel Ruiz
Marci Shimoff
Gary Zukav
Dan Millman
Barbara Marx Hubbard
Lisa Williams
Kenny Loggins
Gregg Braden
Arielle Ford
Dr. Masaru Emoto
Lynne Twist
Anthony Edwards
Cesar Millan
Dr. Demartini
Bruce Lipton, PhD
Fred Alan Wolf, PhD
Peter Russell
Gay & Kathlyn Hendricks
Joan Borysenko, Ph.D
Jeff ArchChar Margolis
And many, many more…
Imagine being happy because you know your life purpose and you know the best way to fulfill that purpose.
Imagine having a wonderful, loving relationship because you know what kind of person is the most compatible with you and where to meet that type of person. And you receive helpful guidance on how to create a long-term, fulfilling relationship together.
Imagine loving your work because you know what type of career or job makes you happy and you understand how to make your ideal career a reality. No more working in a job that doesn't satisfy you. You spend too much time in your work to not be doing what you enjoy.
Imagine being completely healthy because you know what your potential health issues could be and you know specifically what to do to prevent those issues from occurring.
Imagine discovering the natural skills you have that can help you create wealth and abundance. Your path to success isn't necessarily the path others take to achieve their goals, or even how they define success. Your aura color personality has specific methods that can help you reach your dreams.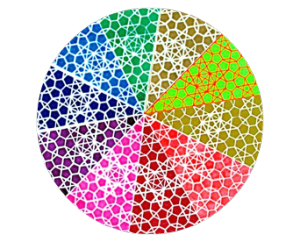 GAIN VALUABLE ADVICE & WISDOM FROM PAM & OTHER INTERNATIONAL EXPERTS IN THE FIELDS OF LOVE, RELATIONSHIPS, SUCCESS, WEALTH, HEALTH, QUANTUM PHYSICS, HIGHER CONSCIOUSNESS, OUR FUTURE, AND MORE…
You'll Also Receive…
Discounts on Products, eCourses, and Meditations
COURSES INCLUDE:
Pam explains how to:
Develop your sixth sense, telepathy, and psychic abilities
See auras and feel energy fields
Create using pure energy & the power of your mind
Use parallel universes to change your life
See your other (past) lives
Talk to people on the other side
Once you discover and truly appreciate the real you, the loving and authentic you, you can then explore your greater capabilities and reach even higher levels in your life with love and self-confidence. You'll realize the greatest gift you can give yourself and the world is to express your true self and live your full potential. This is the best way to inspire others and to make your greatest contribution to the world.
People around the world are using Pam's Aura Color System, books, and aura quizzes to help their clients, patients, and students. Now you too can become a certified Aura Colors Practitioner and increase your skills to help people. This course provides valuable information and in depth knowledge about each of the different aura color personalities. You will gain a deeper understanding of each of the personality types and receive specific and effective tools to enhance your ability to work with others.
…And there will be more eCourses to come!
Meet Pam Oslie
One of the World's Leading Psychic Intuitives & Aura Experts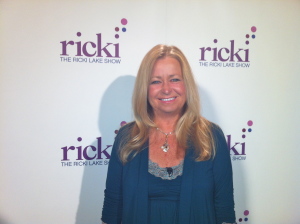 Pamala Oslie is an author, consultant, radio show host, professional psychic intuitive and aura expert, who can see the electro-magnetic field (the aura) that surrounds people. She has appeared on ABC, CBS, NBC, CNN, FOX, The Dr. Oz Show, The View, The Ricki Lake Show, Coast to Coast with George Noory, Hallmark's Better TV, Home and Family, and many other television and radio shows.
Pamala has been a guest lecturer at the TEDx Talks 2012, the International Forum on New Science, Fortune 500 companies, and seminars for professionals in the psychology, education, health fields, and more. She has written four successful and popular books, Life Colors, Love Colors, Infinite You, and Make Your Dreams Come True, and has a very extensive clientele, including many celebrities.
The founder of localhost/auracolors, Pam's mission is to help you create love, joy and fulfillment in EVERY area of your life.
Ready To Create An Amazing Life?
Imagine The Possibilities …
When You Join Today, You'll Receive:
Full Access To Radio Show Interviews with Top Speakers in Personal Development, Spirituality, Quantum Physics
Emails from with Pam
Members-Only Discount of 10% On Select Products & Courses
Plus These Amazing Bonus
BONUS: Drawings for a Private Reading with Pam
BONUS: Meditation Download