Psychic medium, Bill Philipps "Expect the Unexpected"
$0.99
Bill Philipps shares his story and reveals why this type of work can be important to us. See how he has turned his tragic childhood into spiritual insights and powerful abilities, and how his experiences transformed him into someone who is now profoundly helping people.
Bill was the product of alcoholic and drug-addicted parents, kidnapped by his mother when he was six years old and homeless for the next three years. At nine he was sent back to his troubled dad, but returned at age fourteen to hold his mom's hand as she died.
Two days after his mom's death, she visibly appeared to him from "the other side" to let Bill know she was spiritually alive and that the afterlife was a good place to be. That chain of events opened the door to his extraordinary life today.
Bill shares different ways you can sense or hear your loved ones or guides on the other side too. Discover the great value in developing this inner sense.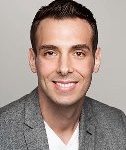 SaveSave