Show Description
Dr. Barbara Dossey "Florence Nightingale: Mystic, Visionary, Healer"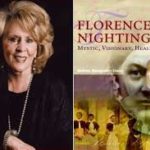 Barbara Dossey, PhD, RN is expanding the domain of traditional nursing. As a pioneer in the holistic nursing movement, she works to advance the practice and philosophies of holistic care, both within the health professions and in the lives of everyone.
She focuses on the importance of integrating body, mind, and spirit, and how centuries-old concepts can be successfully applied in the care of patients and in everyday living. She integrates non-traditional viewpoints with scientific awareness.
Discover practical but non-traditional steps you can take to stay healthy, and ways to help your loved ones who may be experiencing health challenges.