To view this page…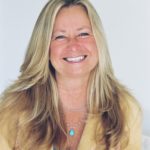 Pam will present a
Q & A Teleseminar
for 
localhost/auracolors Members
Thursday, June 11, 6:00 pm PT
One of the benefits of being an Aura Colors Member is that special private Teleseminars are created just for you!
Q & A Teleseminar
If you've ever wanted to ask me ANY questions – whether you have questions about auras, the different colors, telepathy, psychic abilities, parallel universes, consciousness, or anything else, this is a good time for you to do that. OR if you prefer to just listen in as others ask questions, you can also benefit and learn from these interesting conversations.
This is a great time to ask questions about the different topics that interest you. (This seminar is not for personal psychic questions.) The goal is to benefit everyone with interesting questions and conversations.
You can dial in from the comfort of your own home. You are able to access the call-in information here on the Teleseminar page. Sign in as a member and revisit this page for that full information.
I hope you're enjoying your time on www.localhost/auracolors and taking advantage of the many fascinating expert guests on the radio shows, multiple eCourses, books, meditations and other resources on the site.
I look forward to connecting with you on June 11 at 6:00 pm Pacific Time (9:00 pm EDT.)