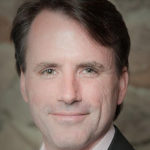 "Sacred America, Sacred World" is a manifesto for our country's evolution that is both political and deeply spiritual. Stephen explains how America can lead the world toward peace, sustainability, health, and prosperity. This vision of the future weaves the best of today's emergent spirituality with seasoned political wisdom, demonstrating ways America can grow beyond its current stagnation and political gridlock to become a world leader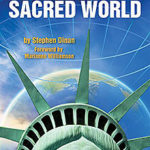 in peace and progress.  This uplifting discussion explores evolutions in political leadership, environmental concerns, and economic reformation. It is time to forge a bold new image of America s future. Here is a road map for getting there.
Stephen Dinan, a noted social entrepreneur and visionary political strategist, is the founder and CEO of The Shift Network, a leading global provider of online transformational courses and trainings. He was previously a senior staffer at the Institute of Noetic Sciences (IONS), where he was the driving force behind the Shift in Action program; and at the Esalen Institute, where he directed and helped to create the Center for Theory and Research—a think tank for scholars, researchers, and teachers to explore human potential frontiers. A graduate of Stanford University, Dinan also holds a master's in East-West Psychology from the California Institute of Integral Studies. He is a member of the prestigious Transformational Leadership Council and Evolutionary Leaders groups, and the author of Radical Spirit: Spiritual Writings from the Voices of Tomorrow.