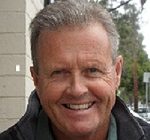 We have thoughts, "stories," emotions, and an ego but we are not any of these because they come and go. Rather, we are awareness or presence itself, awake and alert in this moment. 
With awakening we experience a feeling of ease, harmony, and flow. Our mind is clear, our heart open, we're on purpose. We discover that true abundance, and the deepest riches and blessings, are right here, now. Our world is healed simply by our showing up in a caring, loving way.
The barrier to awakening is our ego, this "I" thought we still take to be real, and that causes us to feel separate from others. This results in people who can push our buttons, and situations we fear or don't trust.
Listen to Pam's Live Radio Show Here
This show will rebroadcast on Sunday, December 27th from 8:00 – 9:00 AM PT