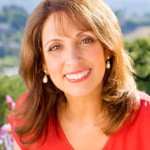 Pam's radio show with special guest Marci Shimoff.
"Love for No Reason: 7 Steps to Creating a Life of Unconditional Love"
Marci will be discussing a simple and powerful program for living in a profound state of Love … the kind of Love that comes from deep within, and doesn't depend on another person, situation, or romantic partner. You can feel like you're in love EVERY DAY of your life!
http://www.happyfornoreason.com/Home.asp
Call in to be on the air live with Pam
on Mondays from 5:00 – 6:00 PM PT
at 805-564-1290 or Toll Free 1-866-546-1290
The show also reruns on Sundays, 8:00 – 9:00 AM PT